In A Beautiful Natural Setting
We provide an exceptional toddler daycare program AS WELL AS an outstanding private Pre-Kindergarten program focusing on social harmony and hands-on learning.
Current Enrollment Instructions
We are on a rolling admission process and encourage you to apply at any time.  Although our classes are often full at the start of the school year, placements do become available. 
We are now accepting applications for the school year 2024-2025.
The earlier you schedule a tour and get your application back to us, the more quickly your little one will be eligible for enrollment. We suggest scheduling a tour when your child is 1 year old, so that they will hopefully be able to join RCNS when they are 18 months or 2 years to be in our specialized toddler group, which will then segue into our private K-prep group.
If your child is already 3, please know that you should still schedule a tour and fill out our application to join our private preschool group when a placement becomes available!
In order for your child to be eligible for enrollment, our application must be completed and submitted.
Although we don't offer an online application, you will be given one at your tour appointment. Please request a tour on our contact page!
How To Join Our Preschool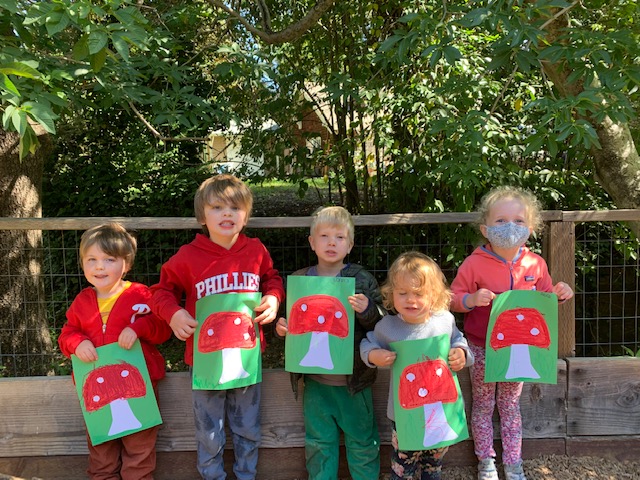 Located in Central Marin County, RCNS is one of the truly special Marin preschools that offers exceptional Marin child care /day care in a nurturing and peaceful environment where all care-giving is done with kindness and acceptance by a qualified staff.
RCNS is an in-home preschool for your 15 month old toddler through preschool age five year old child. We are an Early Childhood Educational facility.
We truly offer a home away from home environment where your child will learn through both play and structure.
Schedule A Tour!
We give tours of RCNS by appointment only.
Please call or email if you would like one!
415 – 517 – 7417
rosscottagenurseryschool.com
RCNS creates a learning foundation that prepares your child completely, both socially and educationally. Your child will enjoy lots of outdoor time with a focus on nature and nature's creatures, big and small, in our beautiful, park-like yard!
We potty train ! Diapers are OK !
We offer child care for full or half days and are geared towards both parents who work full time and parents who just need some time. We accept new children throughout the school year as well as in the summer provided we have a space available. We do recommend that you reserve your space as soon as possible. Ask us about our summer program!! We are open year-round and offer both full and half days in the summer also (for your convenience).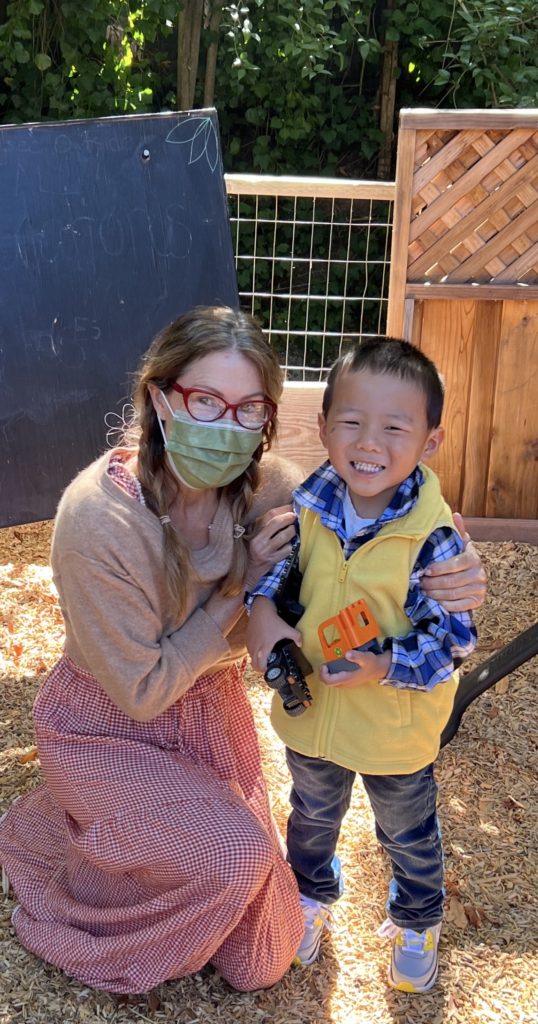 RCNS will always hold a special place in our hearts!  We have been at RCNS for 7 years, and they feel like family.  Our daughter and son love the outdoor space, art and crafts, storytime, and meeting new friends.  Not only did they learn their numbers, letters and shapes during Kindergarten Prep but they also learned sharing and social skills.  We found ourselves asking Michelle for advice on numerous occasions and she would always make time to meet with us and provide the support we needed.
Both our children developed a loving relationship with Michelle, June, and Mimi that will continue long after.  We will always be grateful for our time at RCNS!"
-Jodi Muller