Guiding Your Child's Early Years For Over A Decade
Our curriculum is the perfect blend of
both structure and play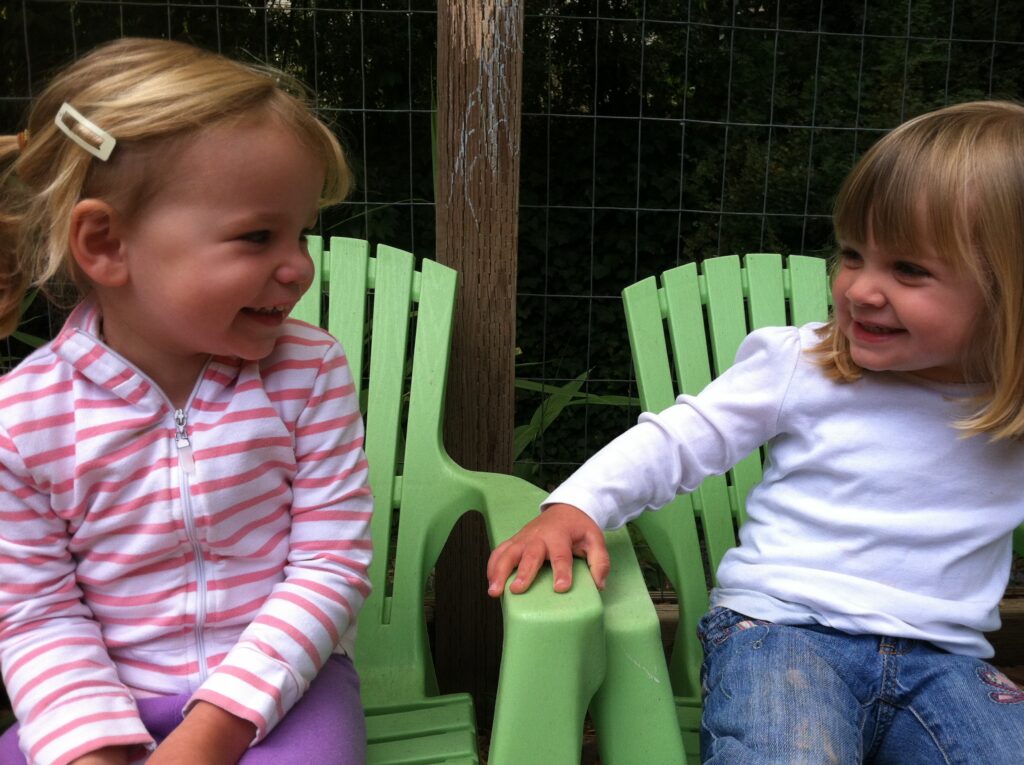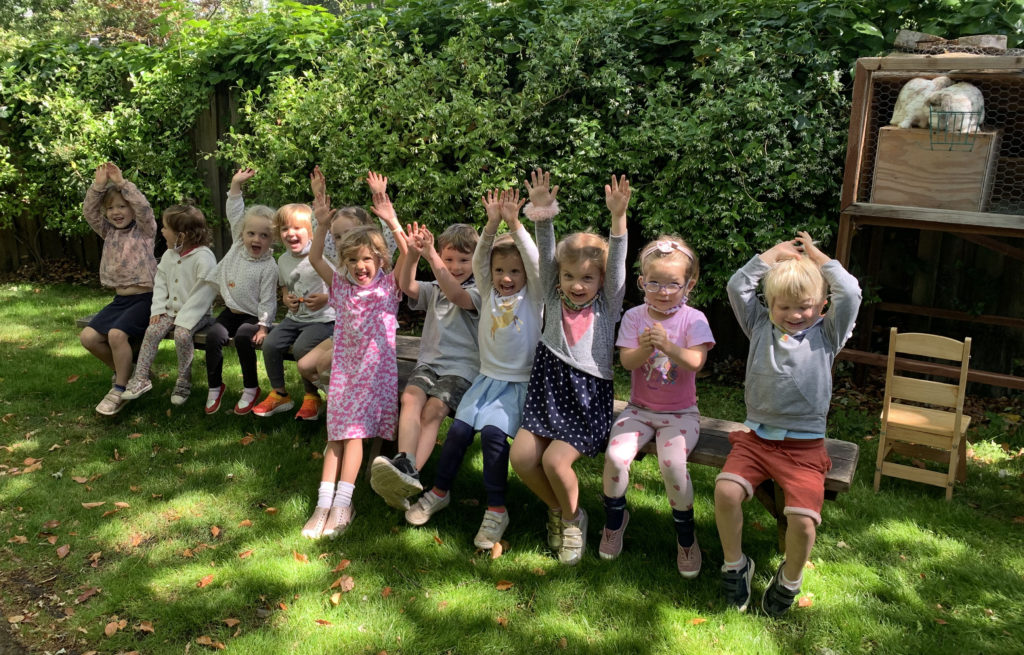 Ross Cottage Nursery School has a wonderful program for your 15 month – 5 year old!
socially based teaching philosophy
a close watch and focus on all ECE developmental milestones
specialized toddler program
Private Kindergarten Preparation group
potty training methods
music
art
gardening
learning through both play and structure
autonomy
self care and body awareness
large playroom
lots of outdoor time with a focus on nature in our beautiful and peaceful yard
pre writing and reading skills
early science and math skills.
The RCNS ECE philosophy is based on small communities of child-centered learning.
At Ross Cottage Nursery School, our small group size allows our teachers to give each child a lot of individual attention.
Whether your child is in our toddler group or our older private kindergarten-prep group, they will thrive with an amazing 6 to 1 ratio.
RCNS specializes in being a private preschool with a large amount of focus on each child.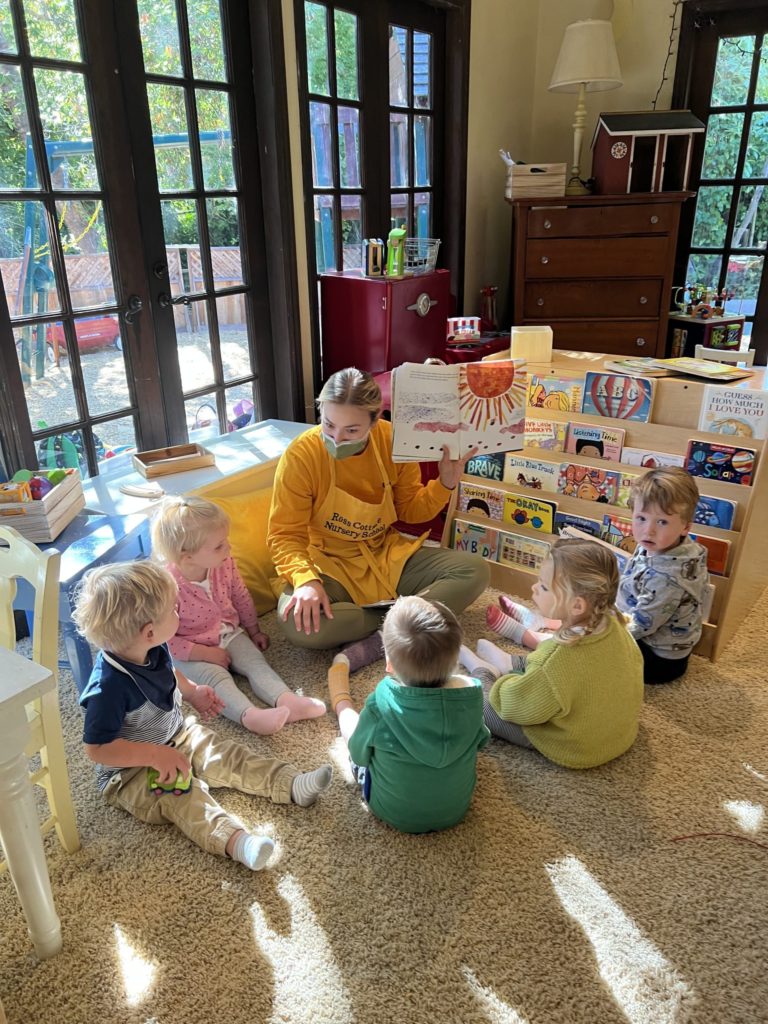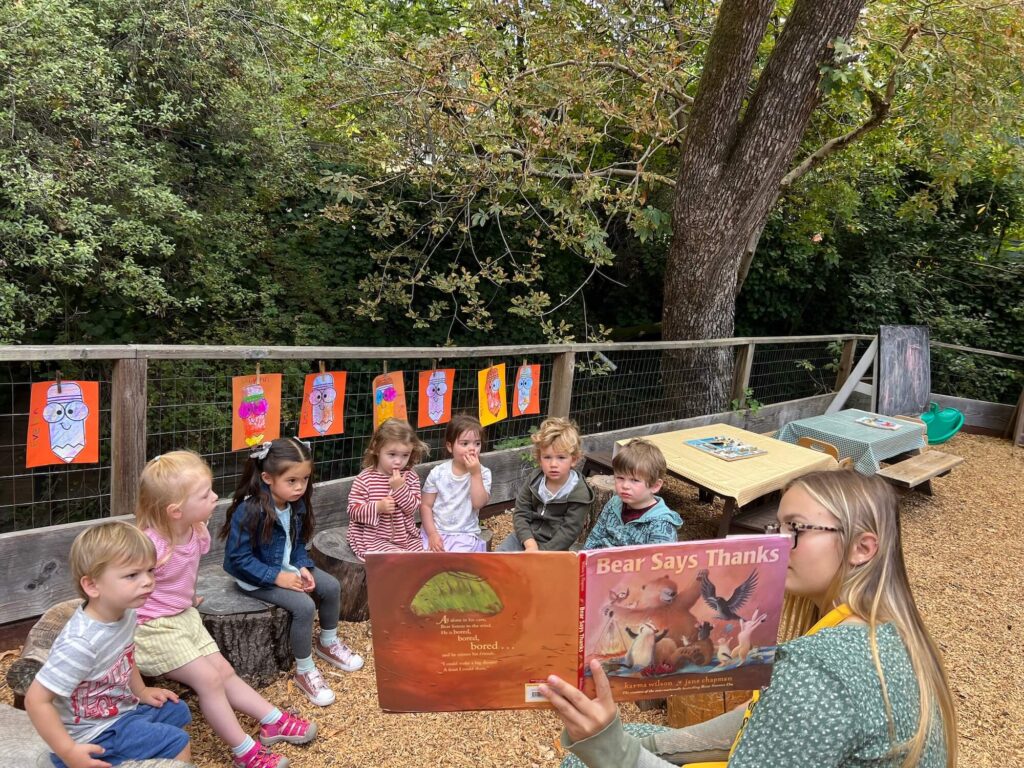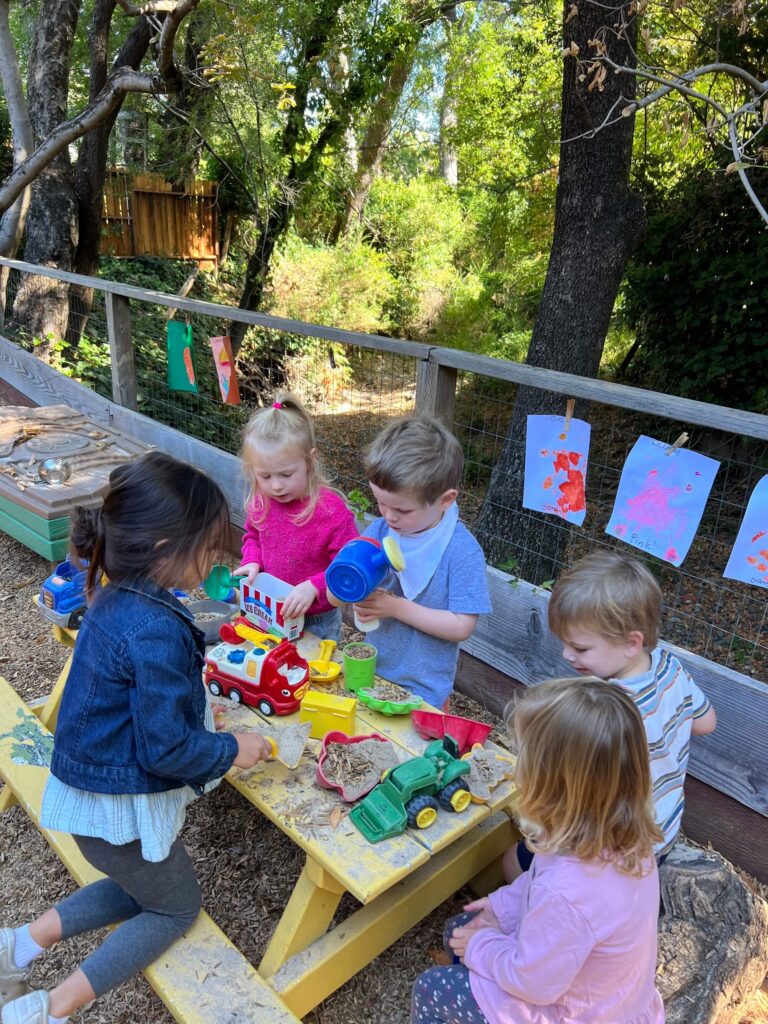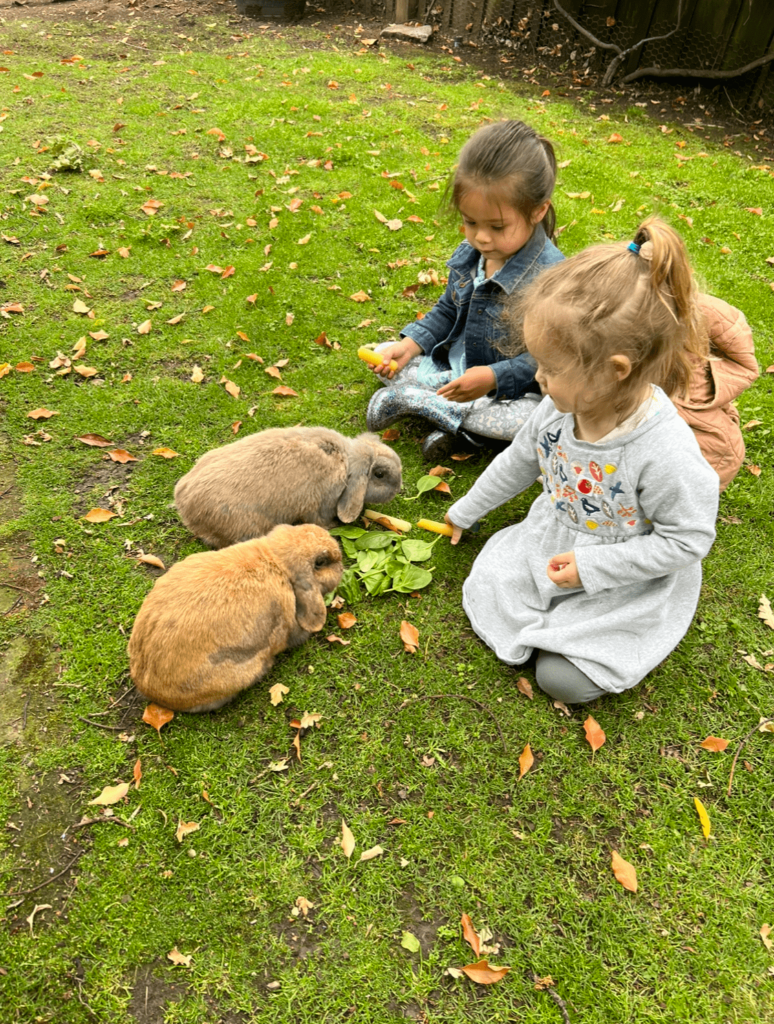 We focus on a different topic each month which includes…
integration of fine and gross motor skills with sensory and touch manipulation – aided arts
occasional presentation by a person related to our focus topics
outdoor exploration / topic related
arts and pretend play / topic related
ROSS COTTAGE
NURSERY SCHOOL
A truly magical Marin preschool / child care / day care environment.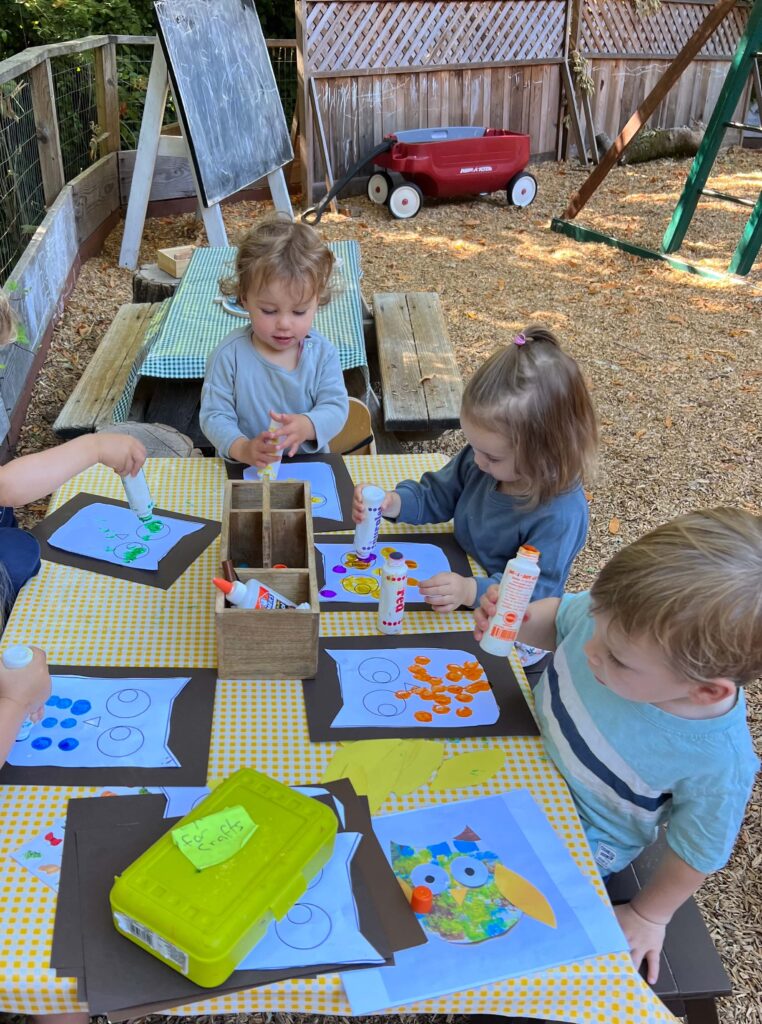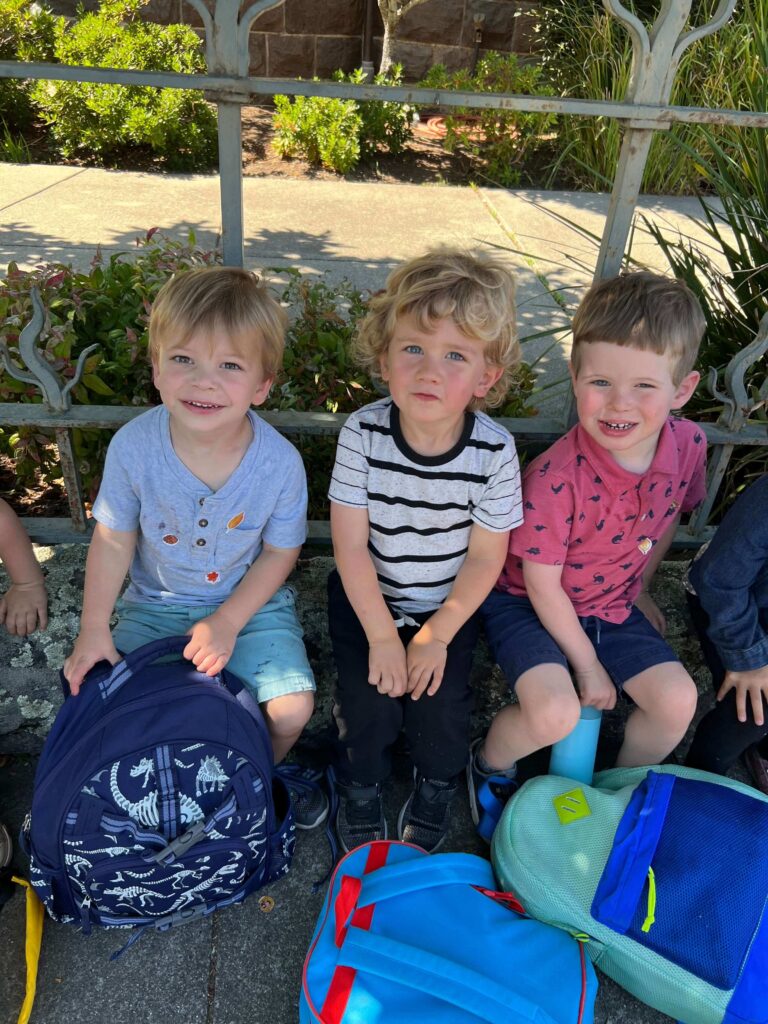 "What a gem of a program and environment for the little ones of Marin. This magical and peaceful place gets it just right. Thank you!"

— Doug Penman / Founder, Nukotoys / Ross, CA